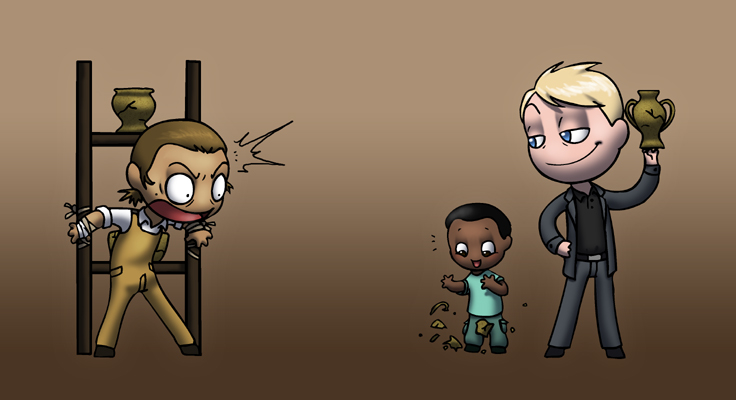 Uncle and nephew bonding
---
"If you don't spit out, I'm going to hand him another one"

Awww! The first time kiddo helped his uncle torture someone. Doesn't that just warm your heart?



The unlucky guy is http://kitamori.deviantart.com/ 's character Emilio, a greedy archaeologist who loves to steal priceless artefacts for himself.

Kiddo needs a name. Any suggestions?

Also, is there anything you've ever wondered about Niels, and would like to see illustrated?
29th September 2009
Tagged in
Share Niels:
Latest comic in your News Feed:
We have an awesome newsletter with 18,001 subscribers!
Latest comic news
Merchandise news
Iceland's Demon Cat
and more!
10 Comments:
Copyright © 2009-2022 Niels
Artist's dA Journal
|
Artists Twitter
|
Privacy Policy