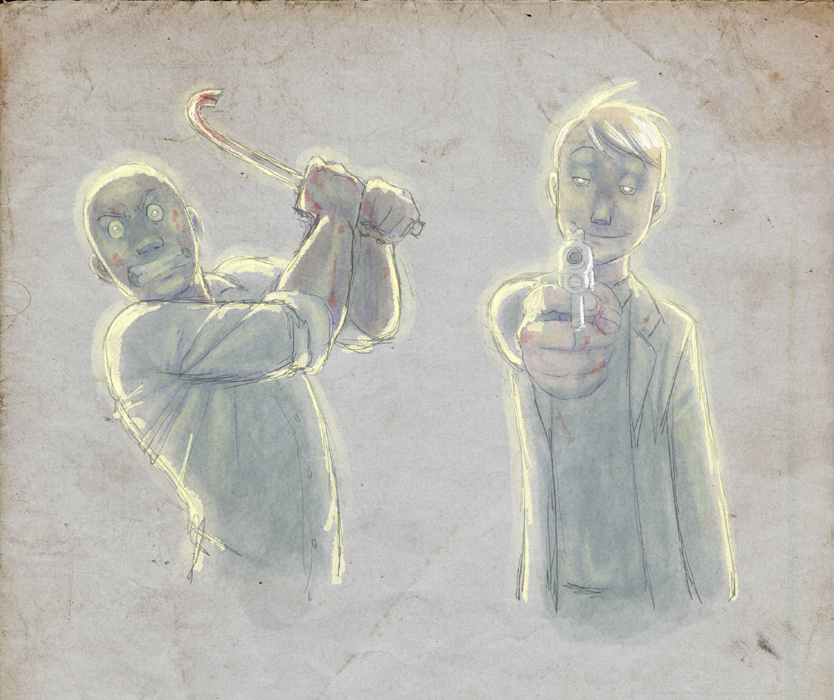 They will murder you
---
The last thing their victims see. So who would you rather meet in a dark ally? Duncan will give you a quick but bloody death, while Niels will torture you mentally for hours until you look like this http://humon.deviantart.com/art/quot-Please-don-t-cry-quot-142297867 before he gives you a quick bullet to the head.

As you can see I was playing around with a different style of colouring. I really like how Duncan turned out.

10th January 2010


Tagged in

Share Niels:

Latest comic in your News Feed:



We have an awesome newsletter with 18,001 subscribers!
Latest comic news
Merchandise news
Iceland's Demon Cat
and more!
40 Comments:
Copyright © 2009-2022 Niels
Artist's dA Journal
|
Artists Twitter
|
Privacy Policy