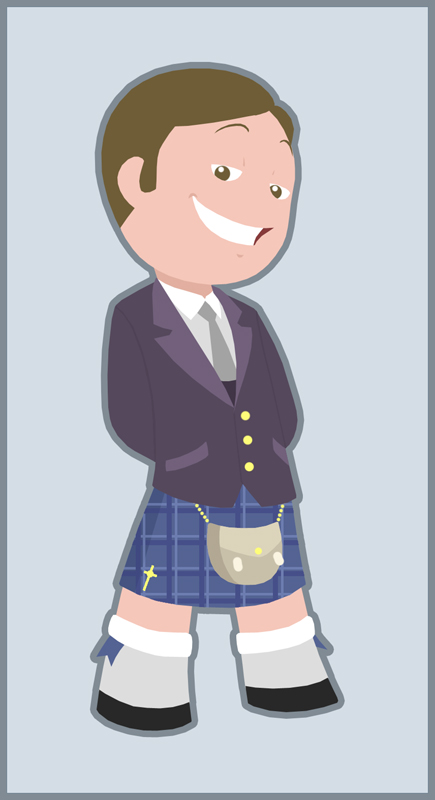 Proud Scotsman
---
I'm having so much fun playing around with different ways of colouring pictures these days.

Anyway, yes, Agent 300 not English but in fact Scottish. I'm not interested in making stereotypical comments about nationalities with this universe, that's what SatW is for, but the temptation to draw him in a kilt was too big. Because you better believe he owns one.

Well, he used to have two, but Niels stole the other one, just because Niels likes to steal his clothes. One day Agent 300 is going to break into his house and find a closet filled just with his clothes and try to steal it back.

11th February 2010
Tagged in
Share Niels:
Latest comic in your News Feed:
We have an awesome newsletter with 18,001 subscribers!
Latest comic news
Merchandise news
Iceland's Demon Cat
and more!
8 Comments:
Copyright © 2009-2022 Niels
Artist's dA Journal
|
Artists Twitter
|
Privacy Policy