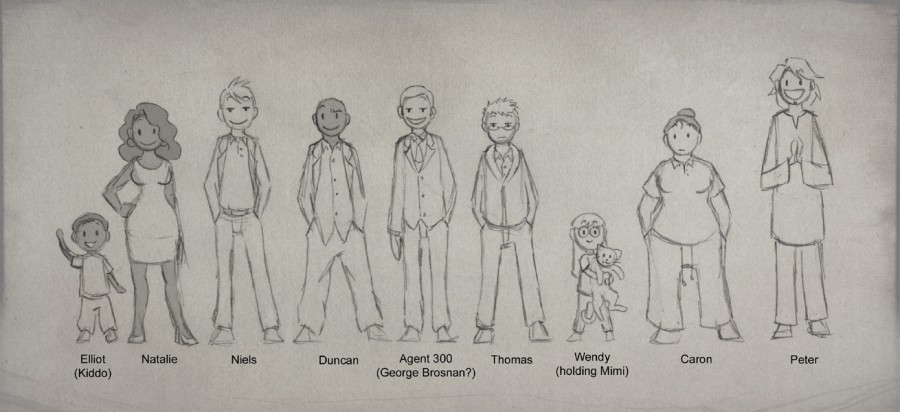 Niels lineup
---
This was requested some time a go. A quick sketch showing how tall they are compared to each other.

"George Brosnan" is what the name tag on Agent 300's mail box says, but it's most likely not his real name. He sure hates it with a passion. I'm sure the James Bond fans will know why. Let's just say his boss dislike him. A lot.



I would really like to use Caron more, but it's difficult because I can't put her anywhere near Niels. She would be too likely to just shoot him in the head and get it over with. That's also why Niels stays far away from her. She's no fun.



Yes, Peter is one tall mofo.

I keep imagining them suddenly starting an epic fight Japanese style, because while drawing this my TV was running in background while they were showing the uncut version of Naruto with Japanese speech.

14th July 2010
Tagged in
Share Niels:
Latest comic in your News Feed:
We have an awesome newsletter with 18,001 subscribers!
Latest comic news
Merchandise news
Iceland's Demon Cat
and more!
8 Comments:
Copyright © 2009-2022 Niels
Artist's dA Journal
|
Artists Twitter
|
Privacy Policy