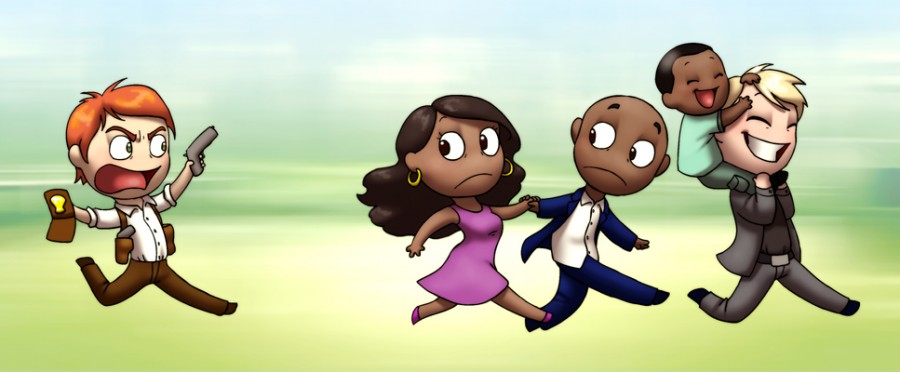 Family Trip
---
Nope, that kid is not going to grow up right. Damn you Uncle Niels!



The little family with http://alexsangirl.deviantart.com/ 's character, the police officer Adam Morgan who is very passioned about his work.

I have no idea how this started. Maybe they were out for a walk in the park when Adam spotted them or something. To make it funnier, imagine dramatic chase music or the Benny Hill theme playing.

20th September 2009
Tagged in
Share Niels:
Latest comic in your News Feed:
We have an awesome newsletter with 18,001 subscribers!
Latest comic news
Merchandise news
Iceland's Demon Cat
and more!
8 Comments:
Copyright © 2009-2022 Niels
Artist's dA Journal
|
Artists Twitter
|
Privacy Policy