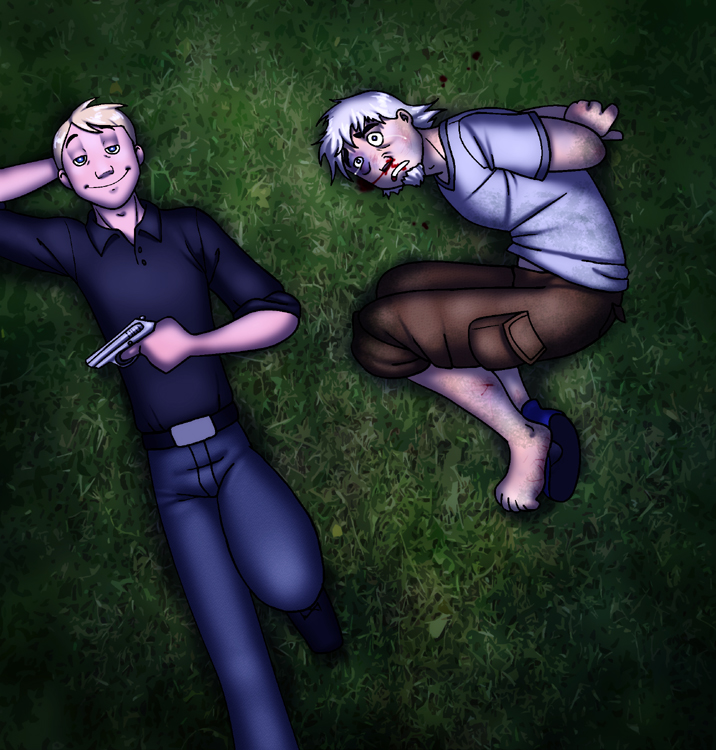 It hurts now
---
"But imagine how wonderful it'll be in Heaven"

Is there anything more relaxing than stargazing?

Niels with http://darthpooky.deviantart.com/ 's character Lorenzo, a paranoid and unlucky actor.

Niels doesn't just go around killing random people. He doesn't wake up in the morning thinking, "Hm, I feel like killing someone today" Killing is messy and afterwards you might even have to deal with the police, so a person has to be a major horn in Niels' side before he goes to extremes like this.

That means either Lorenzo has done something very bad, or Niels isn't actually going to kill him, but just wanted to beat him up a bit and give him a scare. Take your pick.

21st September 2009
Tagged in
Share Niels:
Latest comic in your News Feed:
We have an awesome newsletter with 18,001 subscribers!
Latest comic news
Merchandise news
Iceland's Demon Cat
and more!
8 Comments:
Copyright © 2009-2022 Niels
Artist's dA Journal
|
Artists Twitter
|
Privacy Policy