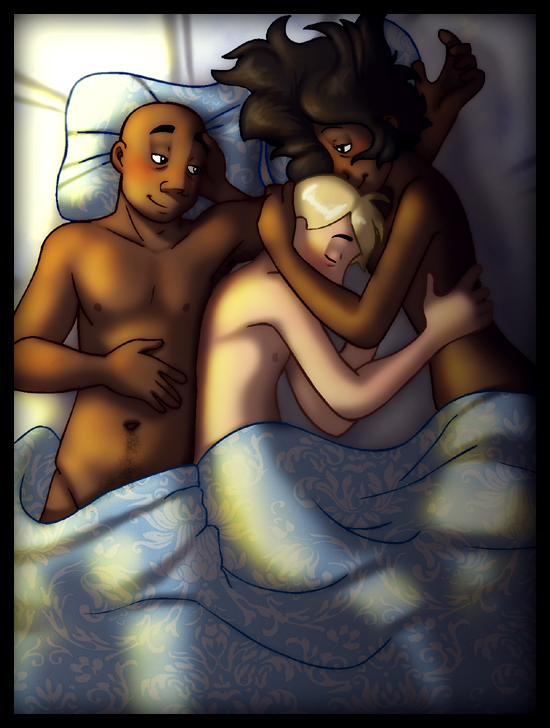 Morning Glow
---
A super quick drawing. I spot someone who's arm is sleeping!



Niels is such a fucking toddler when it comes to sleeping. He insist on sleeping in the middle, and they better cuddle him or he'll make a fuss. Did I ever mention that he takes his creepy parent issues out on them?
It's like when someone get together with someone who reminds them of their mother/father in some way. Niels had issues with both his parents, so he was subconsciously looking for someone who would make him feel at home.

And GAH! I still can't decide on names for them! Why is this so hard?

22nd September 2009
Tagged in
Share Niels:
Latest comic in your News Feed:
We have an awesome newsletter with 18,001 subscribers!
Latest comic news
Merchandise news
Iceland's Demon Cat
and more!
13 Comments:
Copyright © 2009-2022 Niels
Artist's dA Journal
|
Artists Twitter
|
Privacy Policy