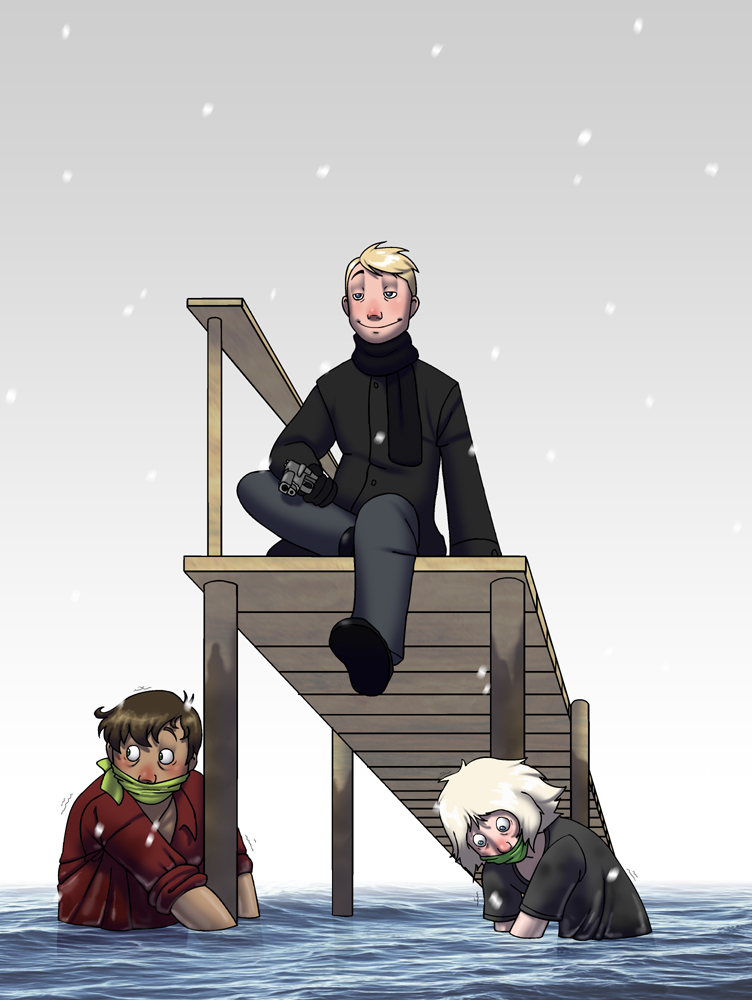 First Snow
---
Yay! Slowly drowning nosy cops in icy-cold water = Every bad guy's favourite pastime!

This time the victims are http://prince-palladium.deviantart.com/ 's Italian guy Gregorio, and http://frozen-lightning.deviantart.com/ 's Evren, who are both detectives. Let's hope their colleagues find them before either the water or the cold kills them.

I love making Niels do horrible things in relaxing/beautiful/romantic settings.

23rd September 2009
Tagged in
Share Niels:
Latest comic in your News Feed:
We have an awesome newsletter with 18,001 subscribers!
Latest comic news
Merchandise news
Iceland's Demon Cat
and more!
11 Comments:
Copyright © 2009-2022 Niels
Artist's dA Journal
|
Artists Twitter
|
Privacy Policy