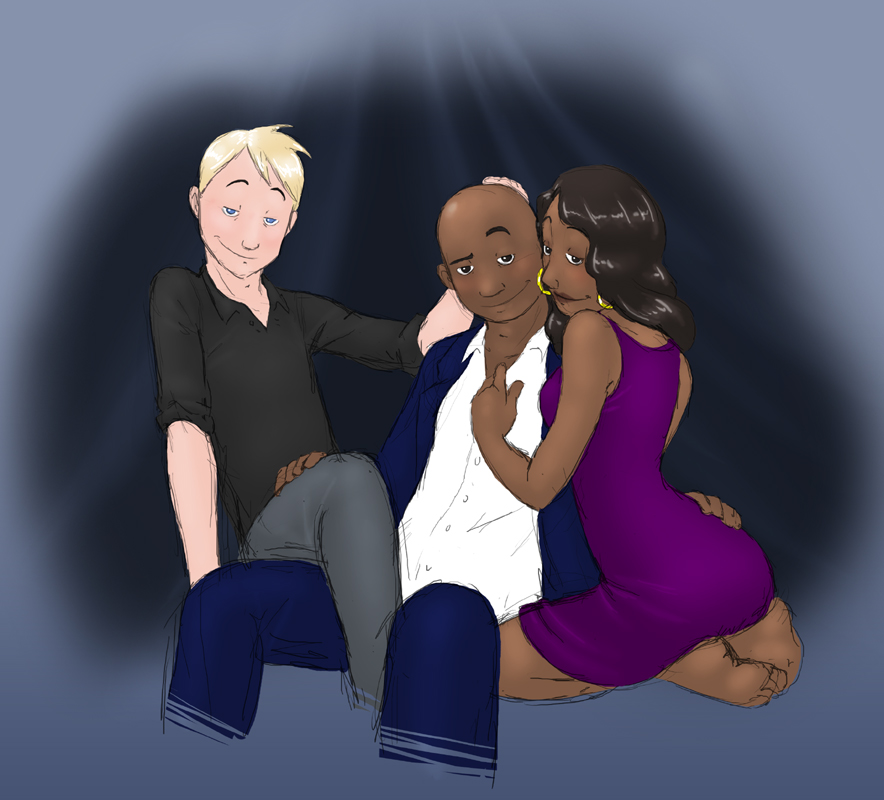 Duncan the Pimp
---
This is the result of me wondering what kind of music they like.

I tried to imagine what the music videos would look like with Niels, Natalie and Duncan, putting them as the main character for each their song, and the images that popped into my head while listening to Duncan's song was so stupidly pimp'ish that I had to draw it.

So here is Duncan, being a bi pimp.

21st November 2009
Tagged in
Share Niels:
Latest comic in your News Feed:
We have an awesome newsletter with 18,001 subscribers!
Latest comic news
Merchandise news
Iceland's Demon Cat
and more!
5 Comments:
Copyright © 2009-2022 Niels
Artist's dA Journal
|
Artists Twitter
|
Privacy Policy