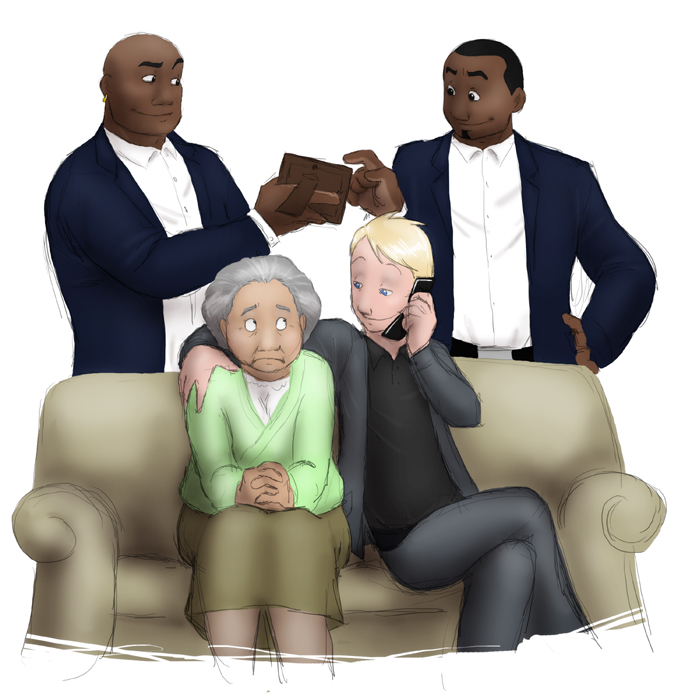 Visit Your Mother
---
Niels: Hi Mike. You should call your mother more often, because she keeps saying she has no idea where you are. Yes, she's here with me. Don't worry, I like her, so nothing will happen to her if you do as I tell you. Sure. *Hold up phone to her* He wants to talk with you.

Mother: Mike? Don't worry pumpkin, mother's all right. Listen, don't do what he says. I'll be fine.

Niles: *Takes phone back* Don't listen to her. She has no idea what I'll do to her if you mess this up.


Lately I've been focusing on Niels' relationship with Natalie and Duncan, but never forget that he is still supposed to be a villain, and that if you get in his way and then hide from him, he will f***ing come after your family. *evil laugh*

22nd November 2009


Tagged in

Share Niels:

Latest comic in your News Feed:



We have an awesome newsletter with 18,001 subscribers!
Latest comic news
Merchandise news
Iceland's Demon Cat
and more!
8 Comments:
Copyright © 2009-2022 Niels
Artist's dA Journal
|
Artists Twitter
|
Privacy Policy