Don't hope for too much
---
Sooo much flirting going on at the workplace.
18th November 2012
Tagged in 250 Lis 734 300
Support the comic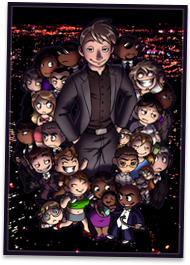 Buy the poster

A large poster, showing Niels and his toys, on thick Gloss Art 170gsm paper.
Share Niels:
Latest comic in your News Feed:
We have an awesome newsletter with 2,132 subscribers!
Latest comic news
Merchandise news
Iceland's Demon Cat
and more!
29 Comments:
Copyright © 2009-2015 Niels
Artist's dA Journal
|
Artists Twitter
|
Privacy Policy