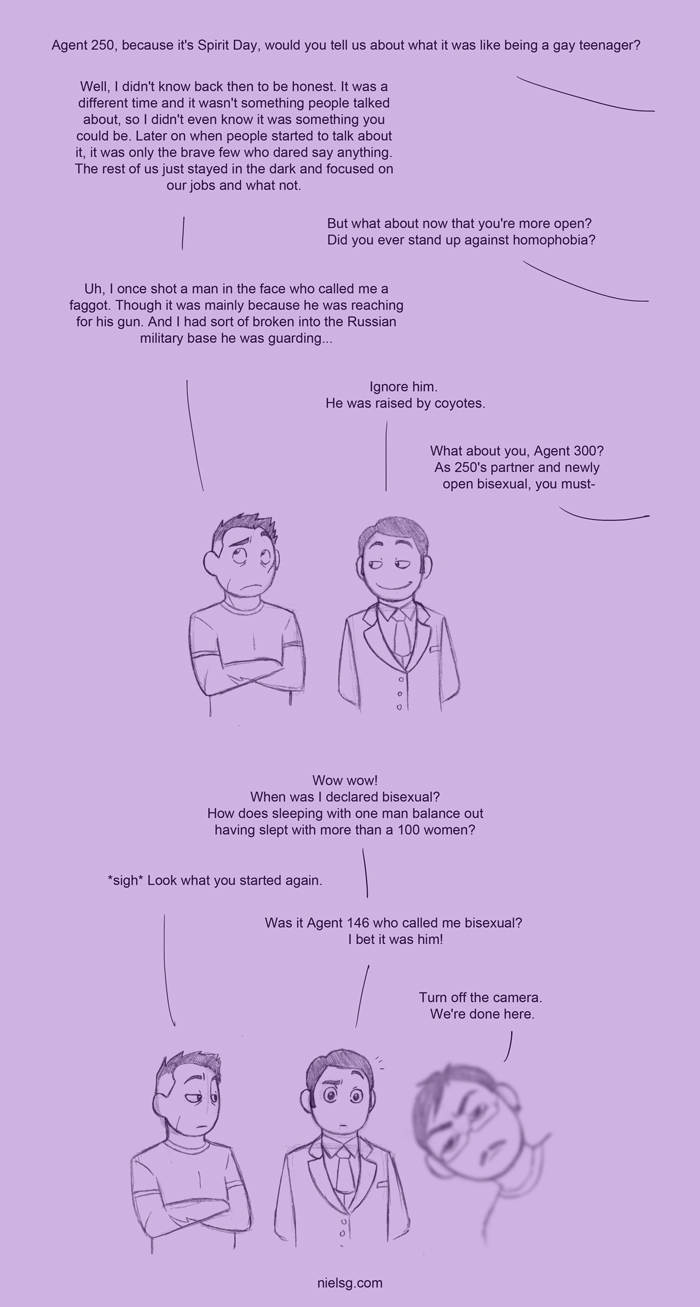 Secret Agent Spirit Day
---
Late Spirit Day comic. I had so much to do today and wasn't going to make one, but when I realized how bad 250 and 300 would be at this I had to make it.
19th October 2012
Tagged in 300 250
Share Niels:
Latest comic in your News Feed:
We have an awesome newsletter with 18,001 subscribers!
Latest comic news
Merchandise news
Iceland's Demon Cat
and more!
21 Comments:
Copyright © 2009-2022 Niels
Artist's dA Journal
|
Artists Twitter
|
Privacy Policy