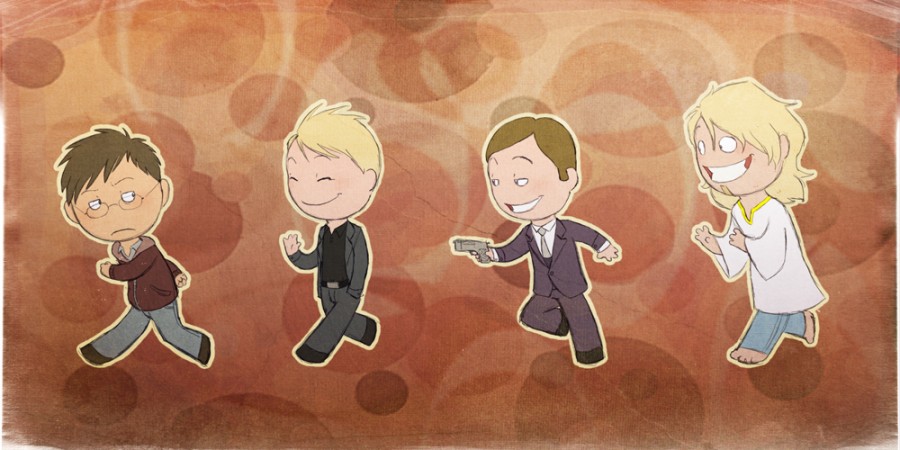 Who's chasing Who?
---
A silly little picture I got the idea for while listening to this song http://www.youtube.com/watch?v=ASN-aeNFY0k

Thomas no longer wants to chase anyone. He just want to be left alone.
Niels chase Thomas for fun and the hell of it.
Agent 300 chase Niels to satisfy his own ego.
Peter chase anyone and is happy with whatever he catches, as long as it doesn't want to have sex with him.

Agent 300 was really starting to bug me, because he was just supposed to be a one time joke, but he kept forcing his way back into my mind, so I started making up this story about his never ending quest to catch Niels and seduce Natalie and bone her. Whichever happens first doesn't matter to him.
He'll still just be a comical character though. I don't plan on using him for anything serious.

6th February 2010


Tagged in

Share Niels:

Latest comic in your News Feed:



We have an awesome newsletter with 18,001 subscribers!
Latest comic news
Merchandise news
Iceland's Demon Cat
and more!
17 Comments:
Copyright © 2009-2022 Niels
Artist's dA Journal
|
Artists Twitter
|
Privacy Policy