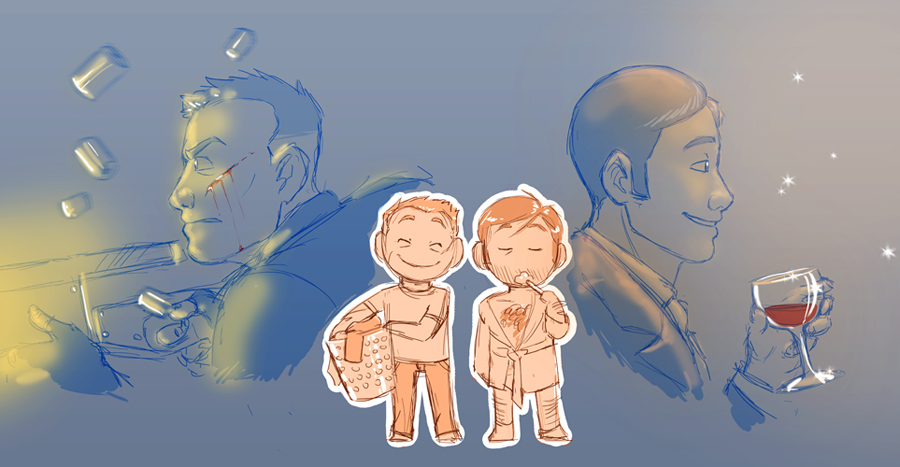 When on the job and when not
---
This sketch just sort of happened. I was trying to draw something else, but I couldn't make it work and I ended up sketching this instead.

The agents when they're on the job, and when they're at home, not living up to their job description.
27th August 2012
Tagged in 300 250
Share Niels:
Latest comic in your News Feed:
We have an awesome newsletter with 18,001 subscribers!
Latest comic news
Merchandise news
Iceland's Demon Cat
and more!
28 Comments:
Copyright © 2009-2022 Niels
Artist's dA Journal
|
Artists Twitter
|
Privacy Policy