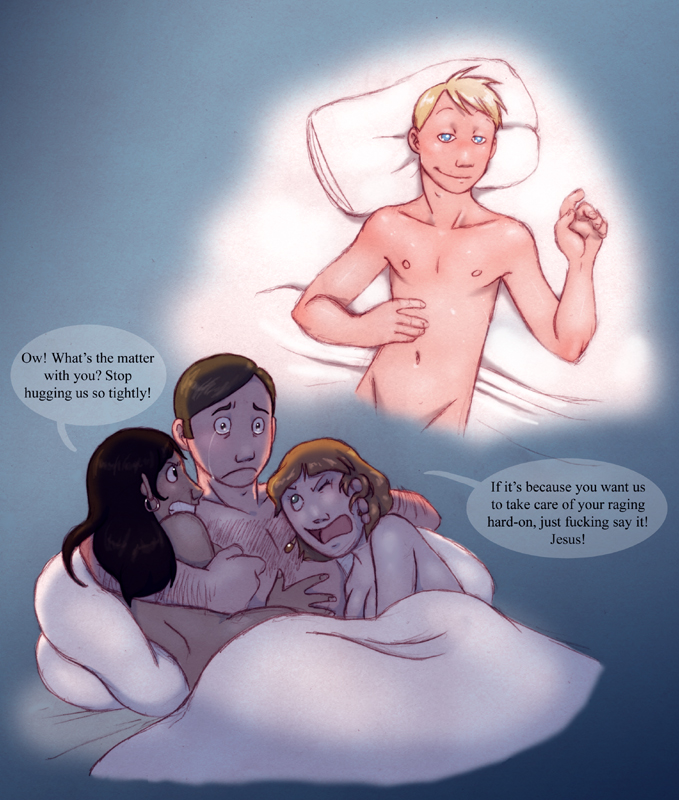 Undesired Turn-On
---
How I love to torture Agent 300 with his own mind.

I haven't actually drawn him with any girls yet, even though I claim that he's a real lady killer. So here he is with two ladies. Quite an easy catch for him.
Sadly they don't seem to be curing his sinful thoughts like he had hoped for.

2nd June 2010
Tagged in
Share Niels:
Latest comic in your News Feed:
We have an awesome newsletter with 18,001 subscribers!
Latest comic news
Merchandise news
Iceland's Demon Cat
and more!
10 Comments:
Copyright © 2009-2022 Niels
Artist's dA Journal
|
Artists Twitter
|
Privacy Policy