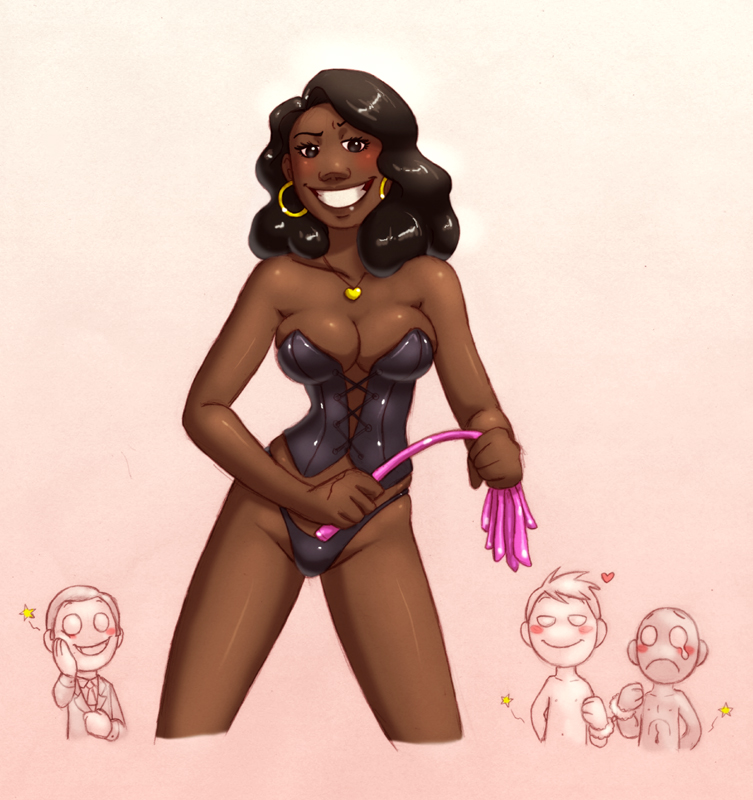 Black Bitch
---
Of all the dominatrixs I've ever drawn, Natalie plays the part best, and Niels loves her for it. Please don't ask how Duncan feels about it. He's not quite sure.



Agent 300: "She slapped me, so technically I just had a S/M session with her! Score!"

I'm having trouble with the Frida one. It keeps turning out too dirty.

27th May 2010
Tagged in
Share Niels:
Latest comic in your News Feed:
We have an awesome newsletter with 18,001 subscribers!
Latest comic news
Merchandise news
Iceland's Demon Cat
and more!
13 Comments:
Copyright © 2009-2022 Niels
Artist's dA Journal
|
Artists Twitter
|
Privacy Policy