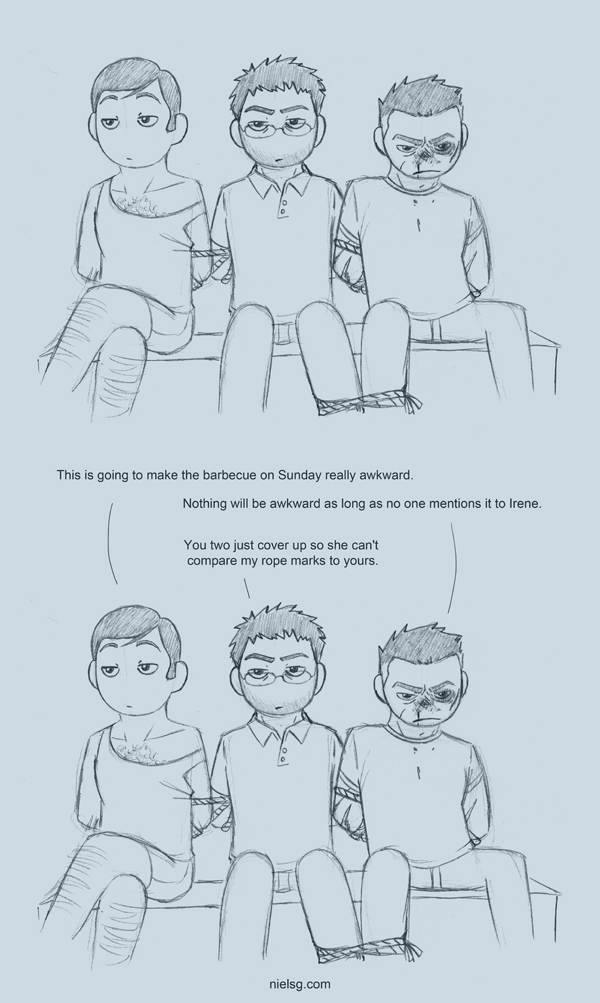 That awkward moment
---
That awkward moment when you're tied to your ex-wife's new boyfriend who is tied to your half-naked boyfriend.

Niels makes it too obvious who he likes best.
9th April 2013
Tagged in 300 Thomas 250
Share Niels:
Latest comic in your News Feed:
We have an awesome newsletter with 18,001 subscribers!
Latest comic news
Merchandise news
Iceland's Demon Cat
and more!
23 Comments:
Copyright © 2009-2022 Niels
Artist's dA Journal
|
Artists Twitter
|
Privacy Policy