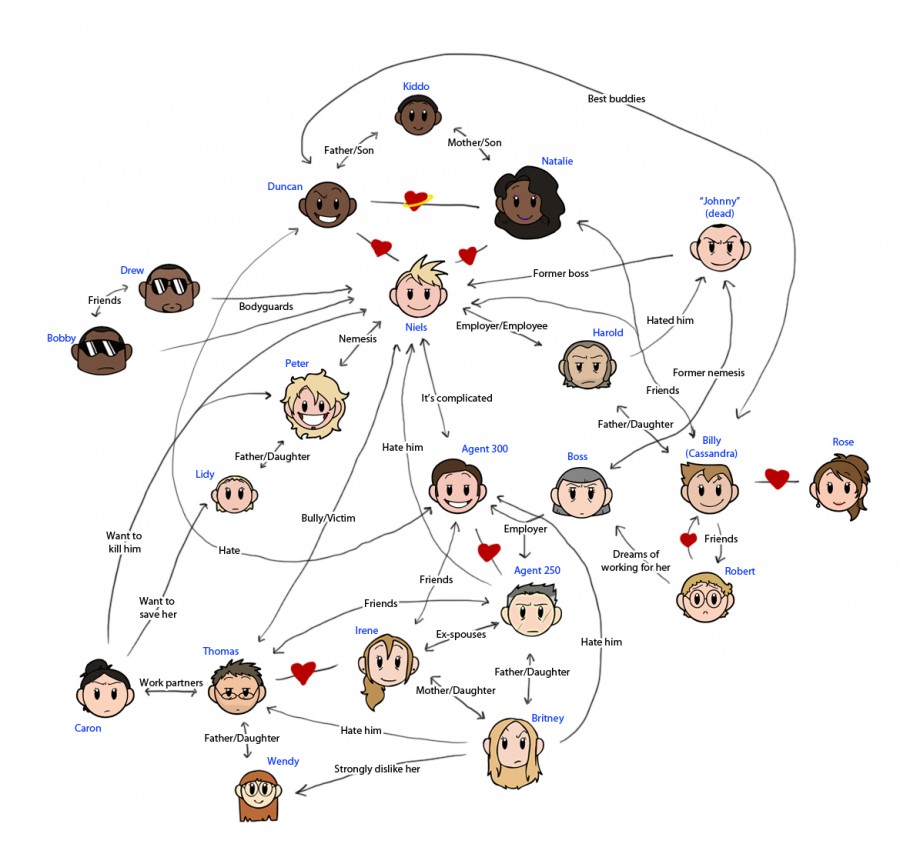 Niels Relationship Chart
---
I deliberately made it look confusing just to make a point of how complicated it all is.



There's even a lot of relationships and characters missing, but they will hopefully be added later, like more of Agent 300, Niels and Duncan's families, not to mention the rest of the agents.
28th September 2011
Tagged in
Share Niels:
Latest comic in your News Feed:
We have an awesome newsletter with 18,001 subscribers!
Latest comic news
Merchandise news
Iceland's Demon Cat
and more!
54 Comments:
Copyright © 2009-2022 Niels
Artist's dA Journal
|
Artists Twitter
|
Privacy Policy