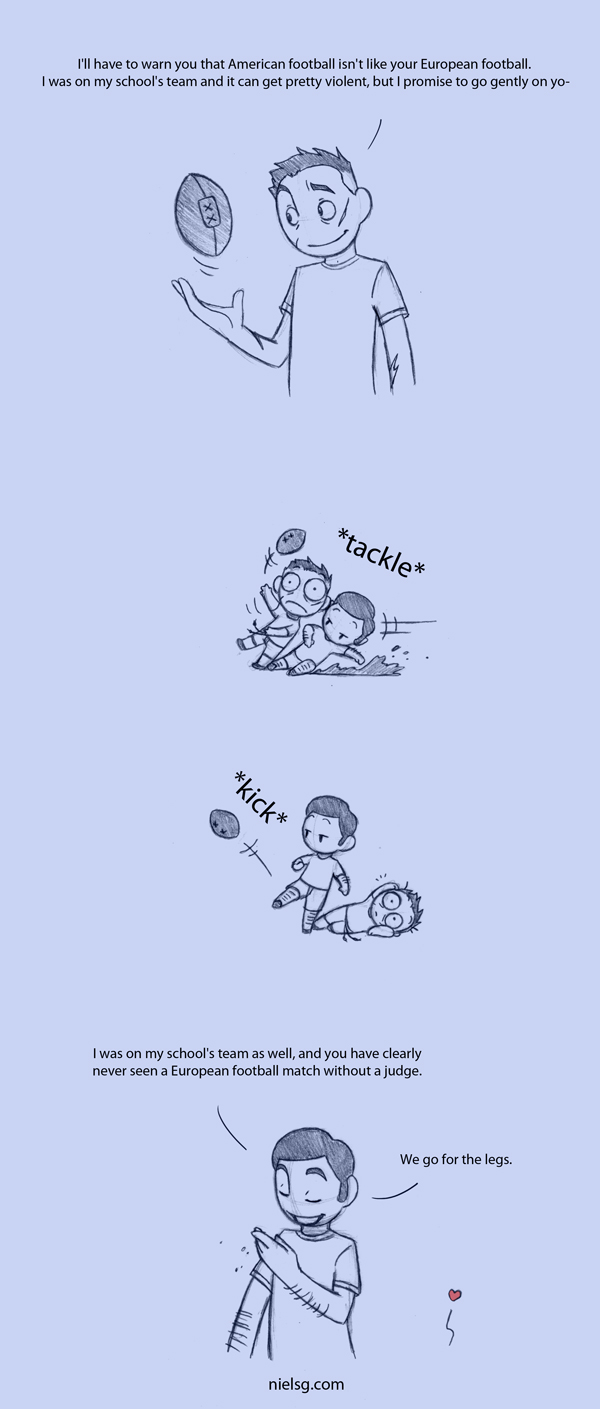 Football
---
They'll be kicking the shit out of each other in a few minutes and love every second of it.



I was going to draw something else but had to get this comic out of my system.
26th September 2011
Tagged in
Share Niels:
Latest comic in your News Feed:
We have an awesome newsletter with 18,001 subscribers!
Latest comic news
Merchandise news
Iceland's Demon Cat
and more!
25 Comments:
Copyright © 2009-2022 Niels
Artist's dA Journal
|
Artists Twitter
|
Privacy Policy