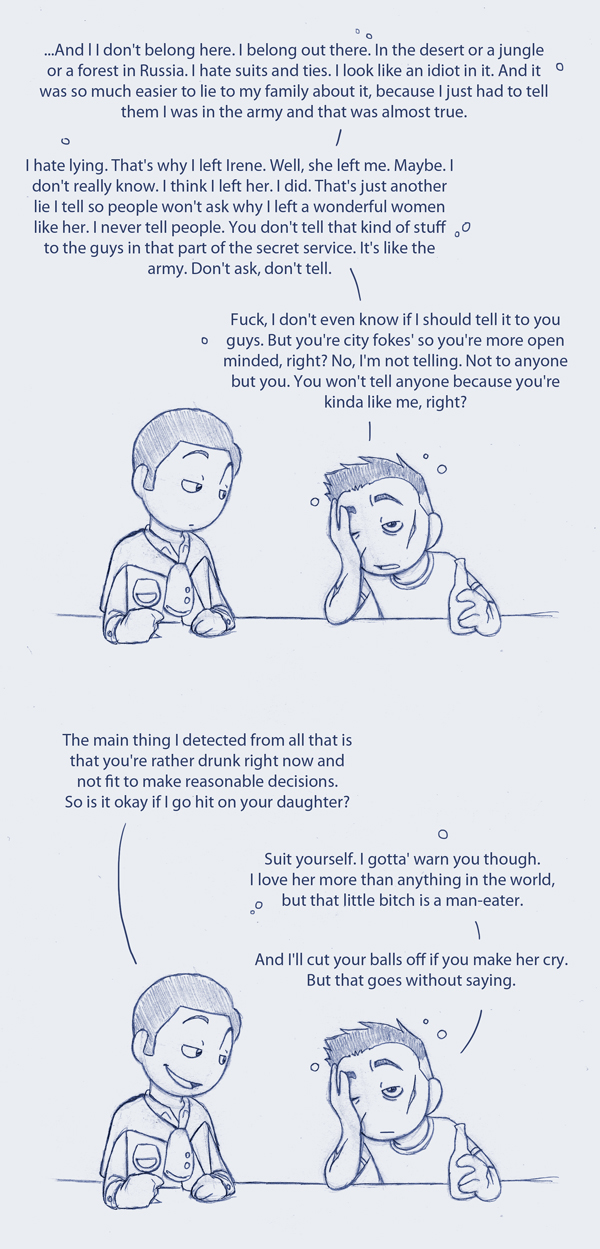 Office Picnic 2
---
Wall of drunk text coming in!!

Someone suggested Agent 250 should get drunk and start babbling which I saw as a nice excuse to tell a bit more about him.

But damn you 250! Why do you insist on being a fleshed out character!? I have too many already!!

5th May 2011
Tagged in
Share Niels:
Latest comic in your News Feed:
We have an awesome newsletter with 18,001 subscribers!
Latest comic news
Merchandise news
Iceland's Demon Cat
and more!
25 Comments:
Copyright © 2009-2022 Niels
Artist's dA Journal
|
Artists Twitter
|
Privacy Policy