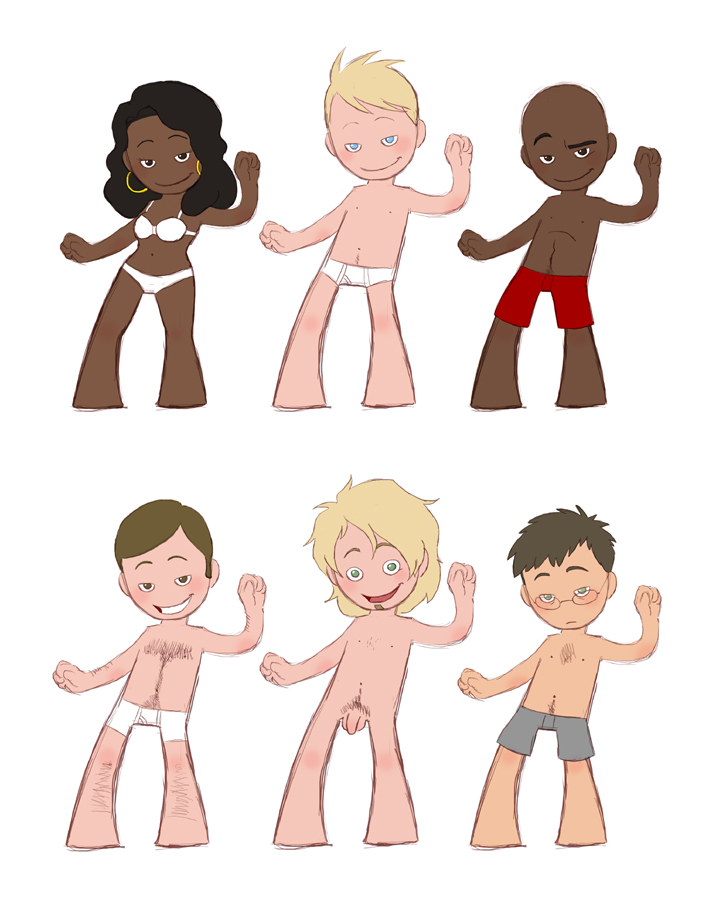 Do the Underwear Dance
---
No, there is no real point to this picture, other than drawing people in underwear. Or in Peter's case, nothing.

And Agent 300 is the only one with hair on his legs and arms because he is a hairy beast.

29th March 2010


Tagged in

Share Niels:

Latest comic in your News Feed:



We have an awesome newsletter with 18,001 subscribers!
Latest comic news
Merchandise news
Iceland's Demon Cat
and more!
9 Comments:
Copyright © 2009-2022 Niels
Artist's dA Journal
|
Artists Twitter
|
Privacy Policy