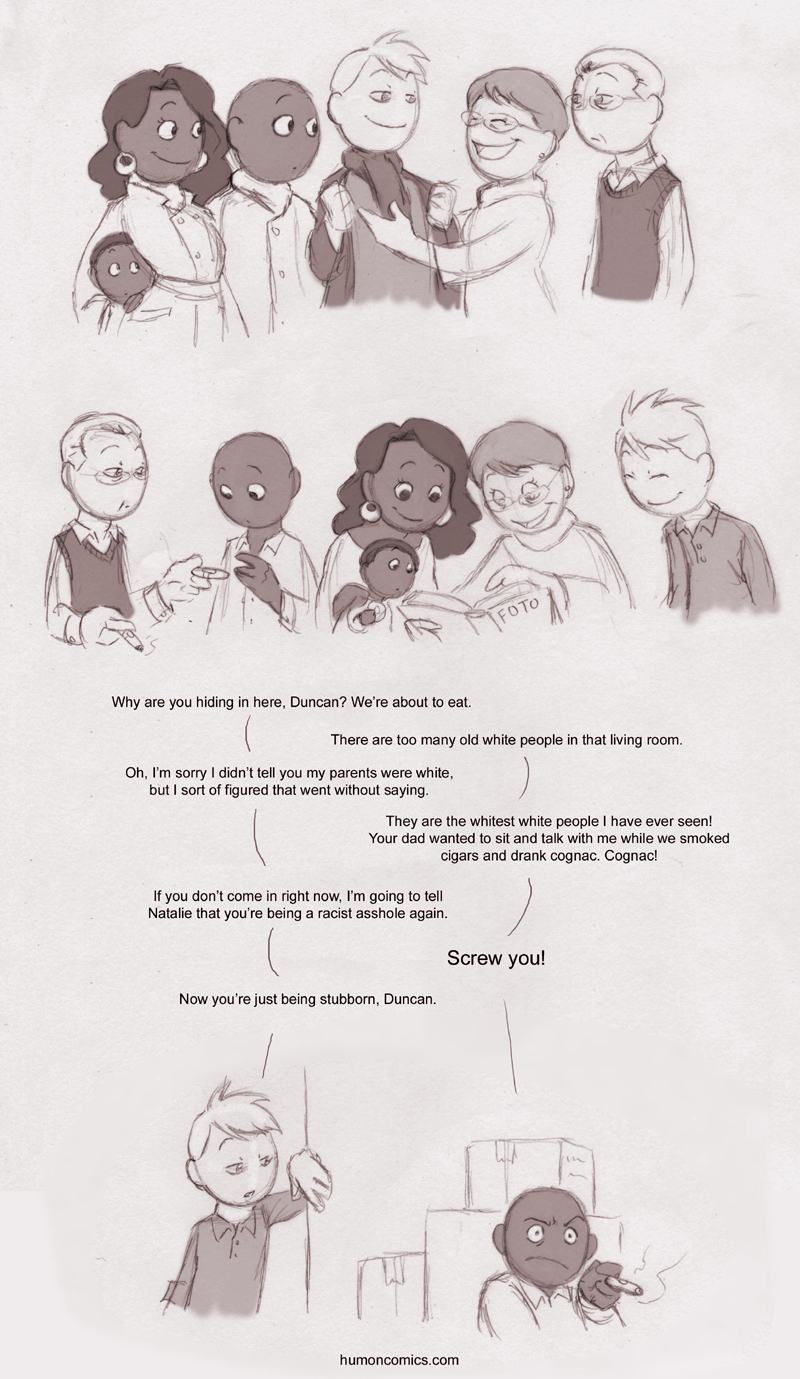 White Winter
---
Niels' parents obviously know what kind of relationship Niels, Duncan and Natalie have, but like everything else that makes them uncomfortable about their son, they simply don't talk about it.

This is actually an old idea from last winter where I wanted to make a short series were they go to visit Niels' family during Christmas. I'll probably do it this winter.

11th October 2010
Tagged in
Share Niels:
Latest comic in your News Feed:
We have an awesome newsletter with 18,001 subscribers!
Latest comic news
Merchandise news
Iceland's Demon Cat
and more!
6 Comments:
Copyright © 2009-2022 Niels
Artist's dA Journal
|
Artists Twitter
|
Privacy Policy