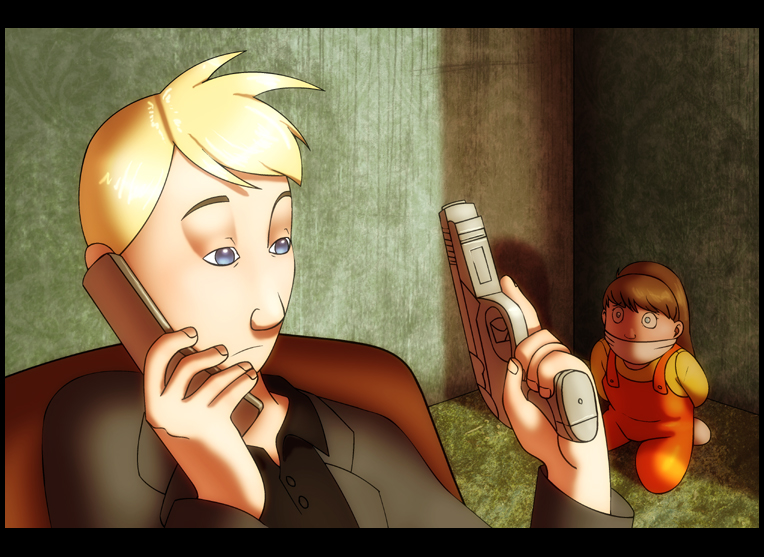 The sun is coming up
---
"The sun is coming up, Linda. Why aren't you here yet? Yes, your daughter is fine. Listen Linda, this is very important. I hate hurting children and I have never killed one before, but if you don't show up within three hours, I'll have to shoot her. I'll never forgive you for that"

Don't you just hate when people blame you for the crap they do?

A little reminder that Niels is not a good guy. Don't worry though. Linda shows up in time, so the girl lives. But he would have done it.
Yes, apparently I really want you to hate him.

2nd May 2010


Tagged in

Share Niels:

Latest comic in your News Feed:



We have an awesome newsletter with 18,001 subscribers!
Latest comic news
Merchandise news
Iceland's Demon Cat
and more!
19 Comments:
Copyright © 2009-2022 Niels
Artist's dA Journal
|
Artists Twitter
|
Privacy Policy