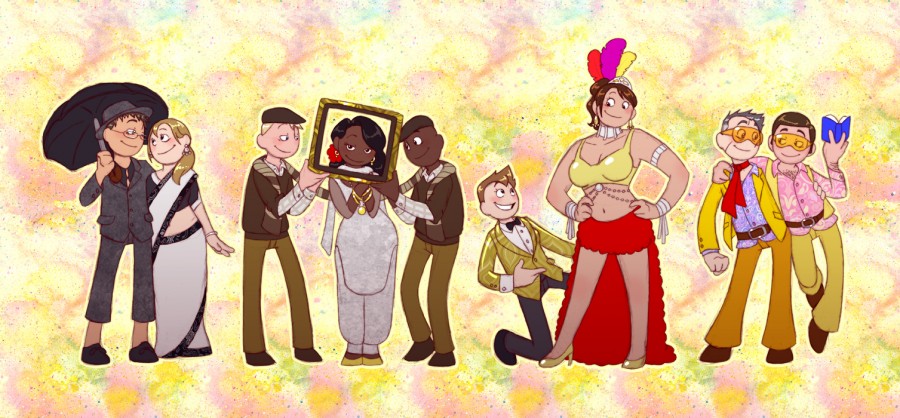 Bollywood Love
---
The Niels gang wearing the costumes from this video http://www.youtube.com/watch?v=33zcfmqTNi4

Yup, Thomas and Irene starts dating. ;)

Niels, Natalie and Duncan was hell to draw, but I like all the scarf action going on.

Billy and Rose were actually what gave me this idea because they would be perfect in those roles.

I know people joke that Agent 300 is the "woman" but quite frankly he's just a snob, so no dress for him. I tried to keep the colors though.

The last scene from the video was supposed to be Peter and Jacob, but I couldn't get them to look right and what they have going has noting to do with love anyway.

6th July 2011
Tagged in
Share Niels:
Latest comic in your News Feed:
We have an awesome newsletter with 18,001 subscribers!
Latest comic news
Merchandise news
Iceland's Demon Cat
and more!
13 Comments:
Copyright © 2009-2022 Niels
Artist's dA Journal
|
Artists Twitter
|
Privacy Policy