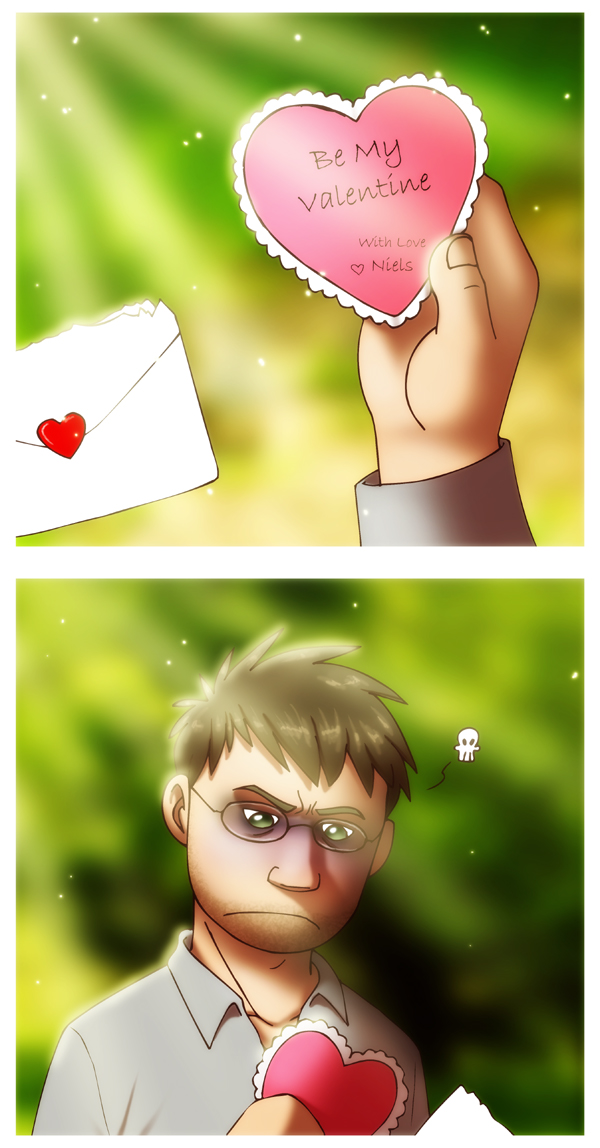 Be My Valentine
---
Niels love Valentine's day. It's perfect for bothering Thomas.



Mission "Ruin Thomas' Valentine" complete!

I'm out a bit early again, but I don't know if I'll have time to post anything tomorrow, so here you go.
14th February 2010
Tagged in
Share Niels:
Latest comic in your News Feed:
We have an awesome newsletter with 18,001 subscribers!
Latest comic news
Merchandise news
Iceland's Demon Cat
and more!
8 Comments:
Copyright © 2009-2022 Niels
Artist's dA Journal
|
Artists Twitter
|
Privacy Policy