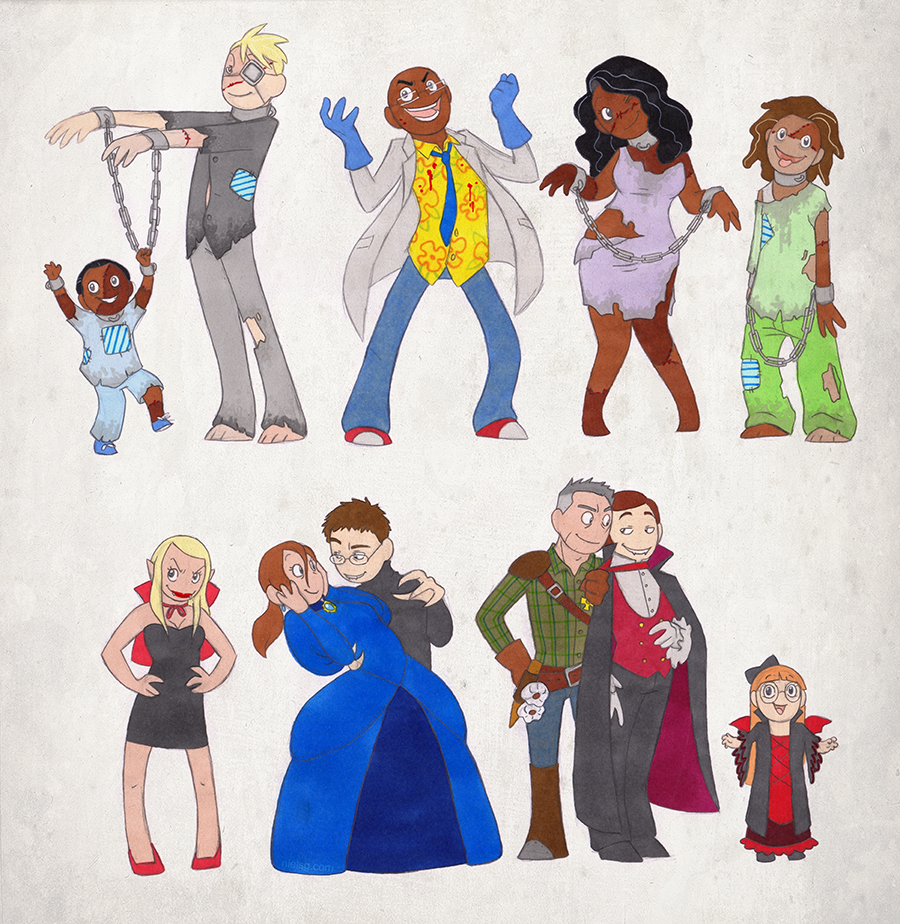 Happy Halloween from Niels
---
Happy Halloween from these 8 Americans, two Danes, and one Scotsman (Just felt like saying that because people ten to be very confused about the nationalities of these characters)

On the top row is we have the Niels house with Duncan as the mad scientist and Kiddo, Niels, Natalie and Magnus as his home-made monsters.

Bottom row is the Agents family with the adults as human/vampire couples, and the kids as just vampires.
27th October 2013
Tagged in Kiddo Magnus Britney 250 Irene 300 Niels Thomas Wendy Duncan Natalie
Share Niels:
Latest comic in your News Feed:
We have an awesome newsletter with 18,001 subscribers!
Latest comic news
Merchandise news
Iceland's Demon Cat
and more!
34 Comments:
Copyright © 2009-2022 Niels
Artist's dA Journal
|
Artists Twitter
|
Privacy Policy