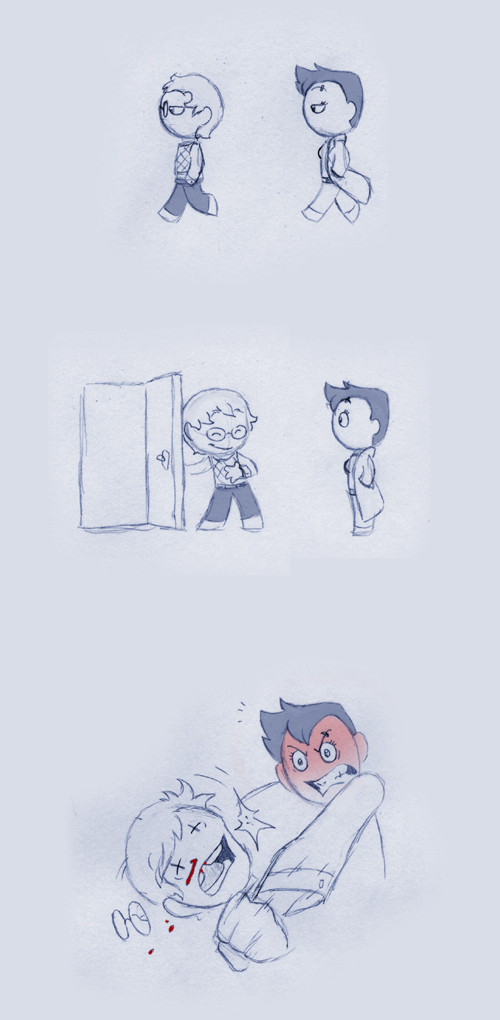 Chivalry
---
I can't sleep, so here's a short Billy comic instead.

Don't you fucking dare treat her like a lady!


What? Did you really think Billy was a nice girl?
12th December 2010
Tagged in
Share Niels:
Latest comic in your News Feed:
We have an awesome newsletter with 18,001 subscribers!
Latest comic news
Merchandise news
Iceland's Demon Cat
and more!
25 Comments:
Copyright © 2009-2022 Niels
Artist's dA Journal
|
Artists Twitter
|
Privacy Policy