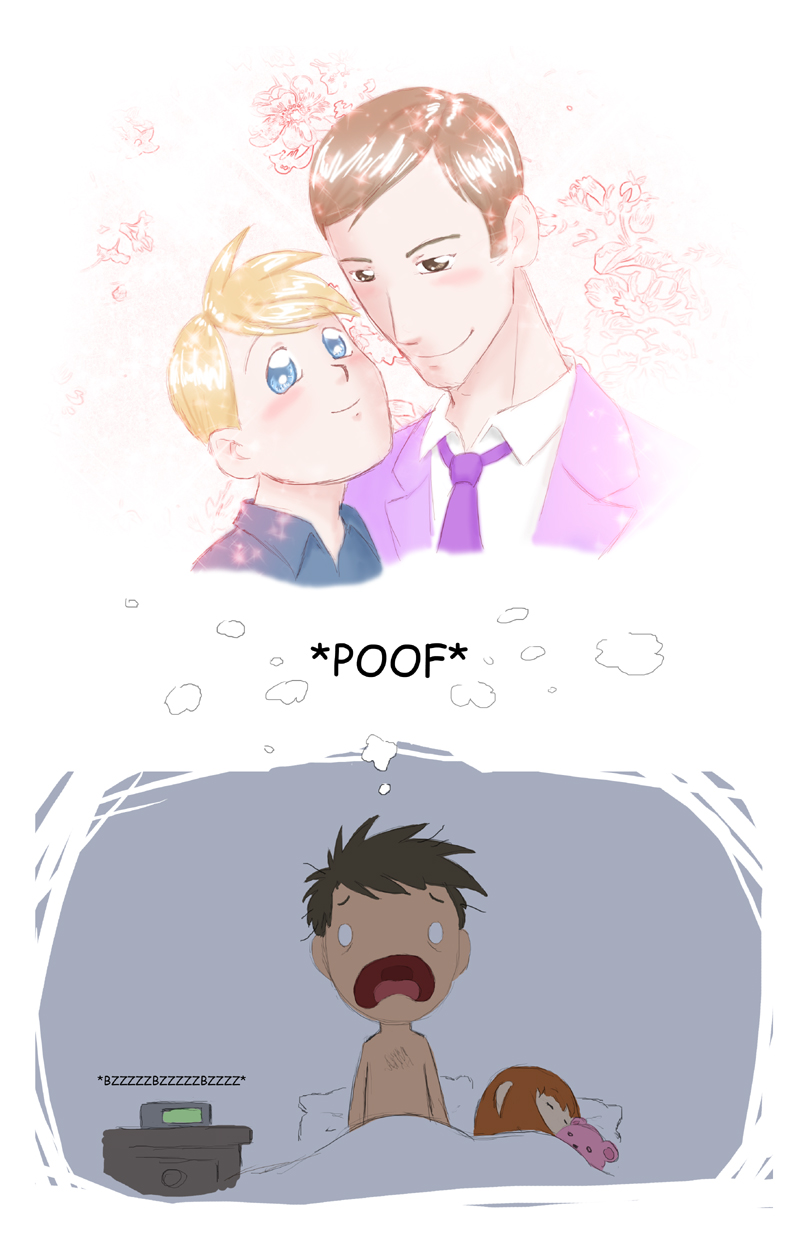 Bad Dreams
---
That night Thomas found out first witnessing this http://humon.deviantart.com/art/Some-people-never-grow-up-154336183 and then watching Japanese cartoons with his daughter later that day was not a good combination.



The real story behind this, is that Niels' and Agent 300 relationship is supposed to be a parody of those kinds of relationships often seen in anime and manga. Yes, I am using a James Bond parody for an anime parody. I don't plan these things, okay!?

Then I got a note in which I was asked "Out of Niels and 300, who would be the uke and who would be the seme?"

I have quite honestly never thought about that (manily because I'm not a big fan of seme/uke), and I spent way too much time trying to figure out who should be what. I ended up making Niels the uke, just because the thought of drawing him like this amused me.



And now I have to ask, who do you think would be the seme/uke?
12th March 2010
Tagged in
Share Niels:
Latest comic in your News Feed:
We have an awesome newsletter with 18,001 subscribers!
Latest comic news
Merchandise news
Iceland's Demon Cat
and more!
18 Comments:
Copyright © 2009-2022 Niels
Artist's dA Journal
|
Artists Twitter
|
Privacy Policy