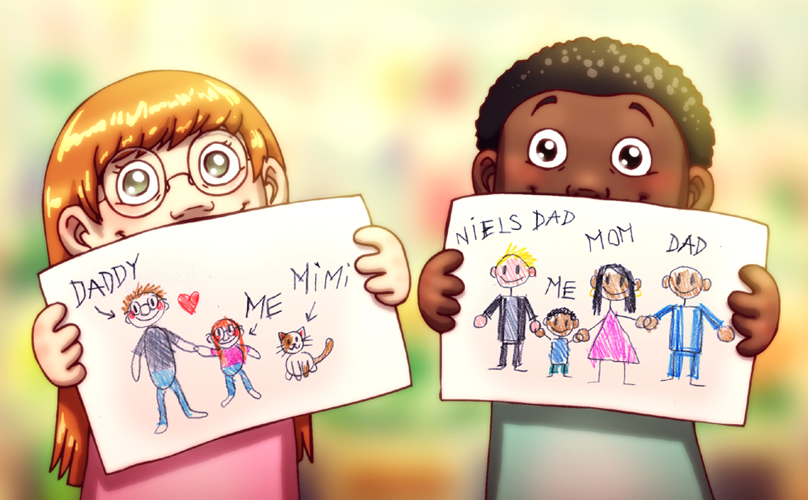 Also a Family
---
A quick little picture of Wendy and Kiddo showing off their parents (and pet). There are many kinds of families.



Inspired by a children's book I stumbled over that was simply titled "Families"
10th June 2010
Tagged in
Share Niels:
Latest comic in your News Feed:
We have an awesome newsletter with 18,001 subscribers!
Latest comic news
Merchandise news
Iceland's Demon Cat
and more!
14 Comments:
Copyright © 2009-2022 Niels
Artist's dA Journal
|
Artists Twitter
|
Privacy Policy