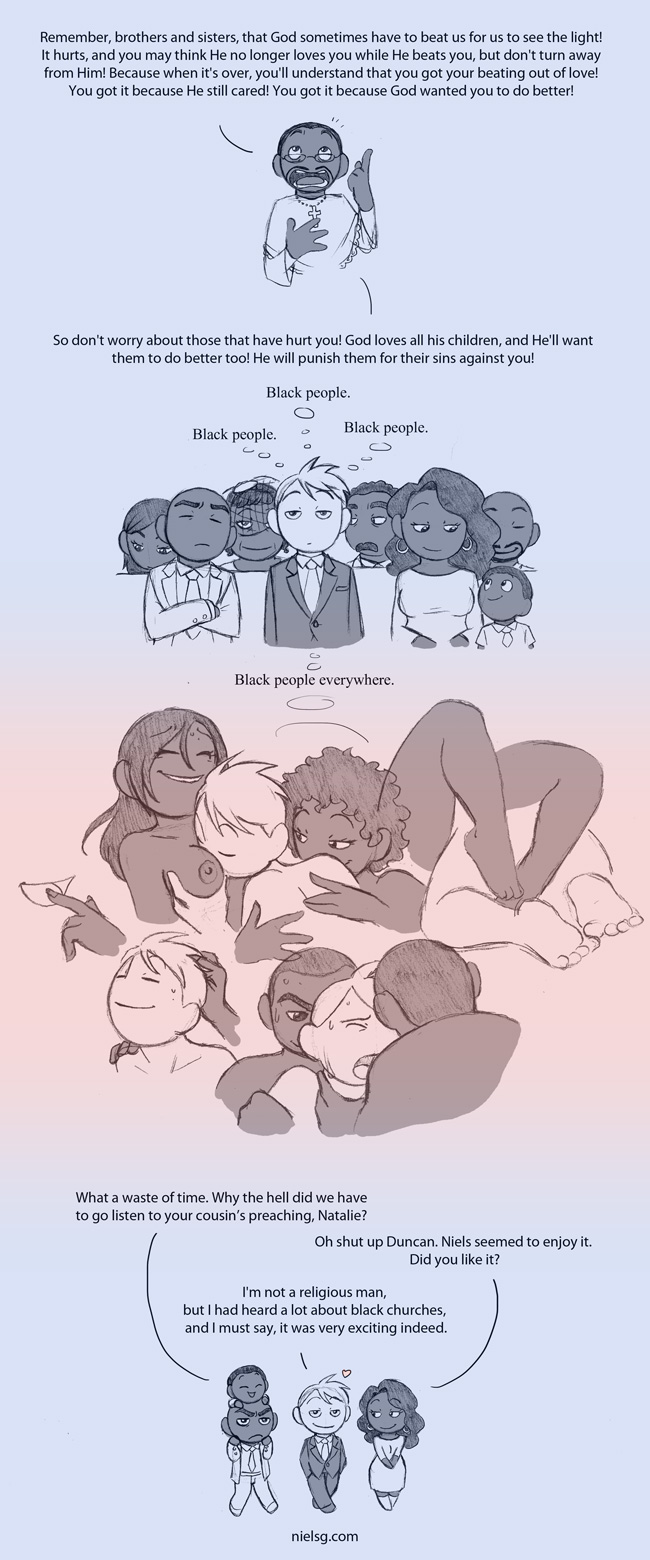 Niels in Church
---
You give Niels too much credit, Natalie.

I once said Niels isn't religious and in his mind secretly mocks religious people, so I was asked if there's no way he could enjoy a church visit.
"What about a black church? They're usually more lively and exciting"
And well, okay, he would enjoy that, but for all the wrong reasons.

27th February 2012
Tagged in
Share Niels:
Latest comic in your News Feed:
We have an awesome newsletter with 18,001 subscribers!
Latest comic news
Merchandise news
Iceland's Demon Cat
and more!
41 Comments:
Copyright © 2009-2022 Niels
Artist's dA Journal
|
Artists Twitter
|
Privacy Policy