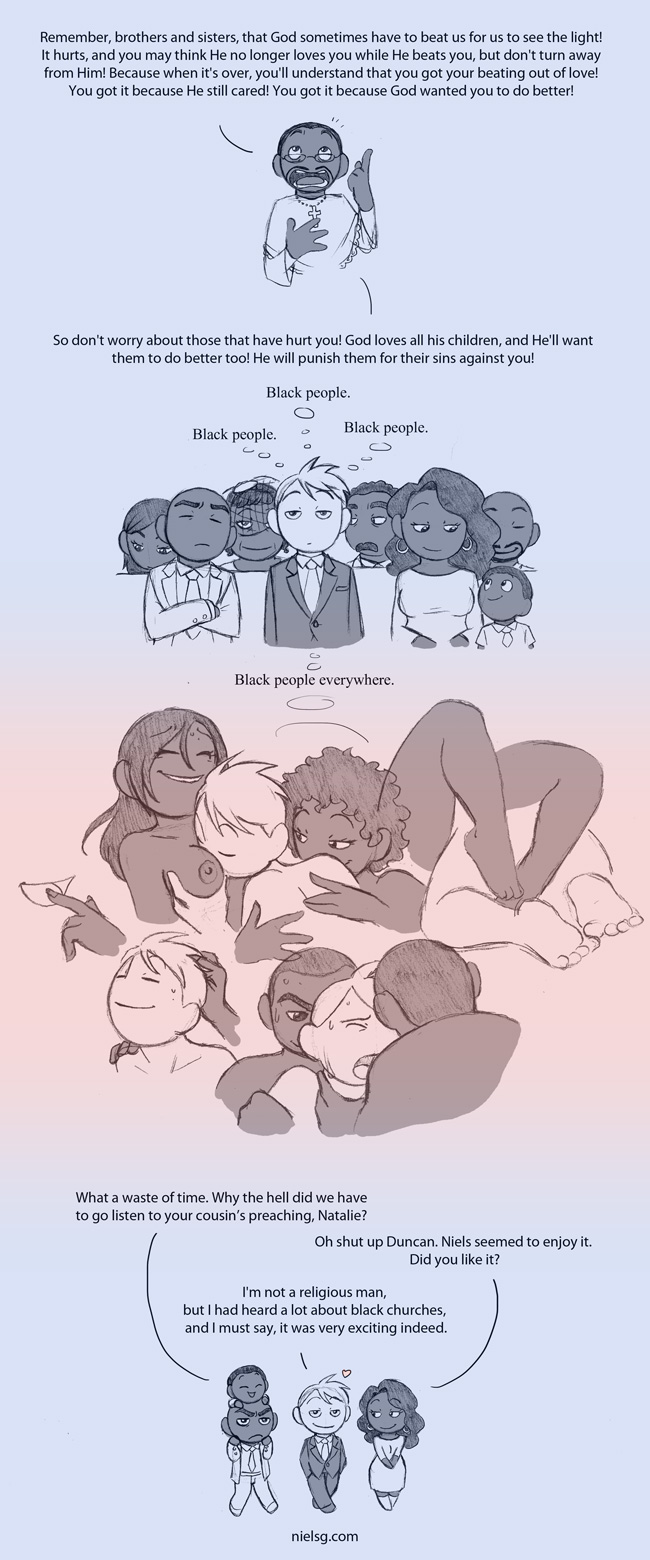 Niels in Church
---
You give Niels too much credit, Natalie.

I once said Niels isn't religious and in his mind secretly mocks religious people, so I was asked if there's no way he could enjoy a church visit.
"What about a black church? They're usually more lively and exciting"
And well, okay, he would enjoy that, but for all the wrong reasons.

27th February 2012
Tagged in
Support the comic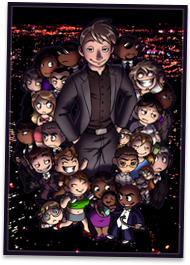 Buy the poster

A large poster, showing Niels and his toys, on thick Gloss Art 170gsm paper.
Share Niels:
Latest comic in your News Feed:
We have an awesome newsletter with 2,008 subscribers!
Latest comic news
Merchandise news
Iceland's Demon Cat
and more!
39 Comments:
Copyright © 2009-2015 Niels
Artist's dA Journal
|
Artists Twitter
|
Privacy Policy