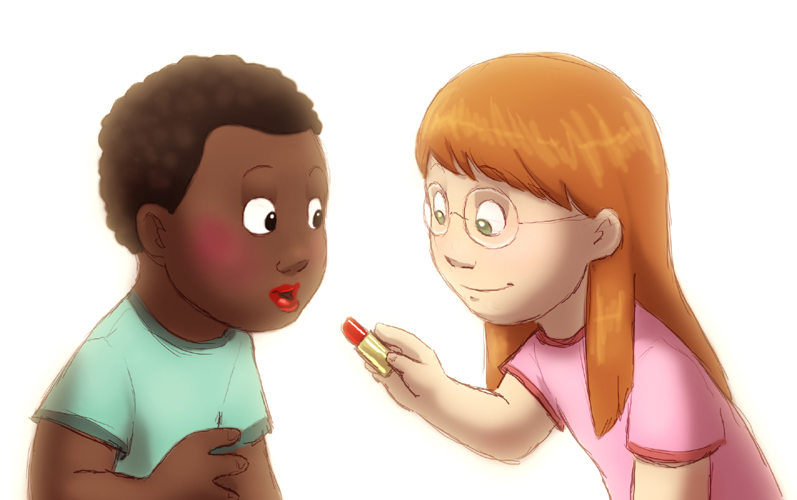 Boys can wear Make-up
---
A little sketch of Kiddo and Wendy I did to relax before bedtime. I think it turned out rather cute.

Edit: Deleted the whole Thomas thing because people were putting too much thought into a silly idea of mine I just wrote here for fun and wasn't planning on using.

17th February 2010


Tagged in

Share Niels:

Latest comic in your News Feed:



We have an awesome newsletter with 18,001 subscribers!
Latest comic news
Merchandise news
Iceland's Demon Cat
and more!
8 Comments:
Copyright © 2009-2022 Niels
Artist's dA Journal
|
Artists Twitter
|
Privacy Policy