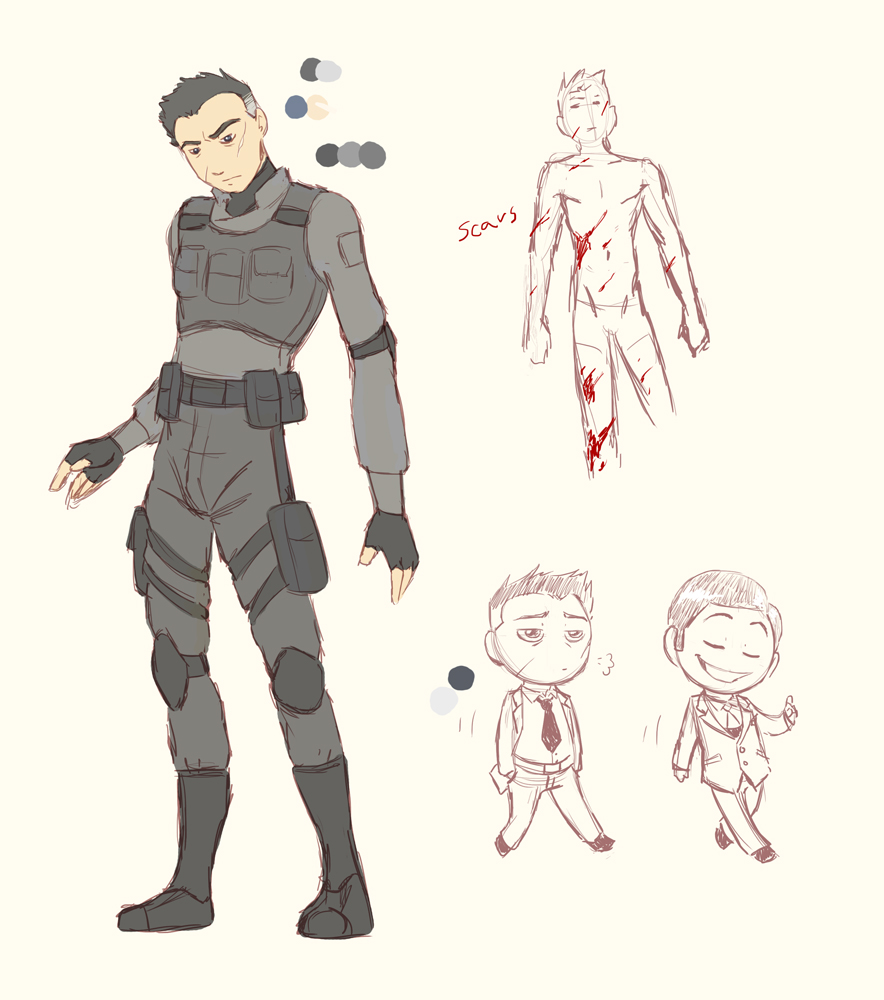 Agent 250
---
Agent 250 sketches for some people who wanted to draw him.

The big one is what he used to wear back before he got a grenade splinter in his knee and was transferred to Agent 300's less action packed department.

I looked at a lot of pictures of special forces and such before designing his uniform. I even took a look at what Solid Snake wears so as not to end up with something too similar to his uniform.



http://www.youtube.com/watch?v=hjF5bVQLXbI ;p
13th June 2011
Tagged in
Share Niels:
Latest comic in your News Feed:
We have an awesome newsletter with 18,001 subscribers!
Latest comic news
Merchandise news
Iceland's Demon Cat
and more!
36 Comments:
Copyright © 2009-2022 Niels
Artist's dA Journal
|
Artists Twitter
|
Privacy Policy